Change Minds: A unique culture therapy for those who live with mental health challenges. The power of the past to transform lives in the present.
What is Change Minds?
Change Minds is a unique heritage, creative, wellbeing project engaging those living with mental health problems. Participants use historical archives to research and develop creative responses to the lives of asylum patients in the past, developing a deeper understanding of their own experience along the way.
Each Change Minds project is based on partnership between an archive service and a local mental health provider, supported by the expertise of the Change Minds Hub; thereby ensuring that this richly rewarding experience is open to those who will benefit the most.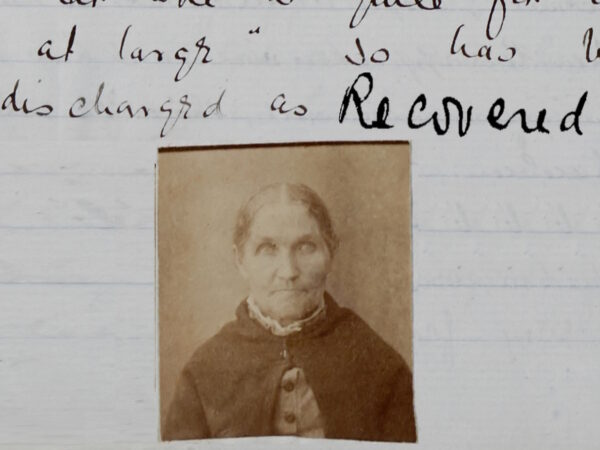 Led by an archive service with input from archivists, conservators, volunteers and creative facilitators, participants learn new skills, connect with, and support each other, visit a historical site, and develop new outlooks. All of which supports the Change Minds ethos, based on the Five Ways to Wellbeing: Connect, Keep Learning, Be Active, Take Notice and Give.
"For me, it's a highlight of the week when I can get here, but it's such an open and understanding group and that's what keeps drawing you back, as well as trying to get I guess into the head of someone who's gone through that lived experience in a historical way of mental health." (Change Minds Participant)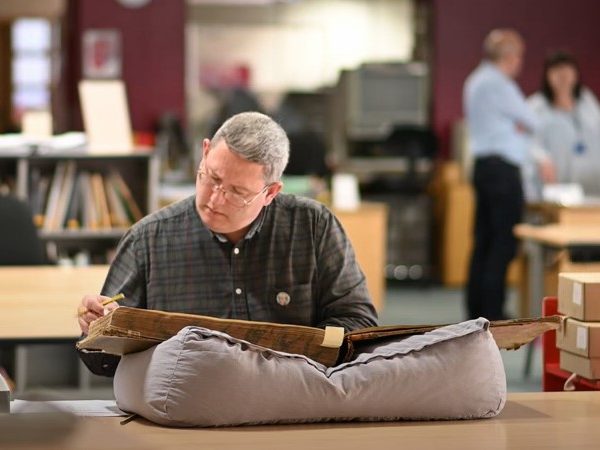 How Change Minds works
Each Change Minds project has a two-phase approach, (research and creative production) over 12 workshops which equates to a guided journey into the past, with each participant exploring the case history and life of a patient resident in county asylums, those whose voices have been silent for generations. Participants acquire an understanding of the history of mental health treatment, research skills and knowledge of how the archive service works, and training in practical handling and conservation.  Participants often select case records where they feel resonance before working with professional artists and facilitators to respond creatively based on their research.
Mental health providers are asked to invite service users with an interest in history and local heritage to take part, assisted by their support workers. Change Minds sessions are framed by ideas and practice based on groupwork and person-centred recovery – respecting the unique experiences and strengths of all participants, an attitude which informs working with participants and how we think about those who were patients in the past.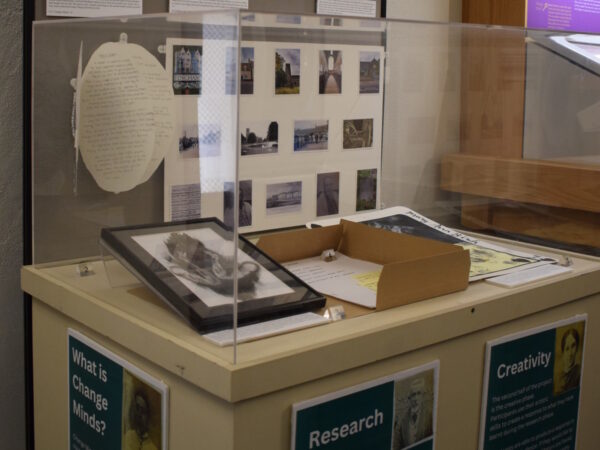 Groupwork is Key
Change Minds reduces social exclusion by supporting people living with mental health problems to engage with heritage and high quality creative experiences, but it does more than this. Openness, encouragement, and inclusion are key to how the project works and past projects show that lasting change can occur within a carefully conducted group through sustained and regular involvement. The project encourages opportunities for participants to keep in touch between workshops and after the project has finished.  Careful thought is given to the progression for participants, this can include volunteering and participation opportunities offered by all partners.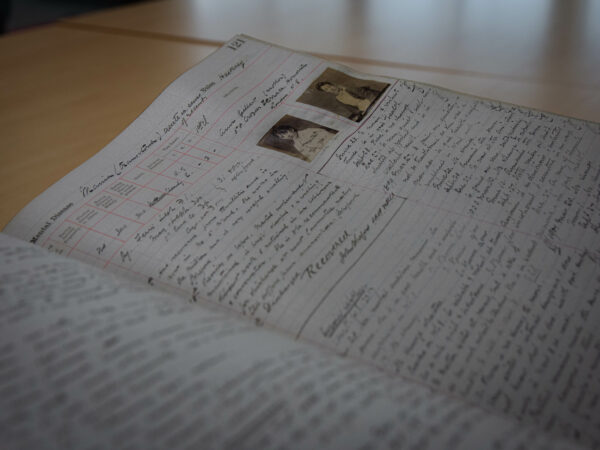 Safe Practice, Impact, Outcomes and Evaluation
All partners and policies meet professionally required standards and due diligence is applied to the formation of partnerships. The project has ethical approval from the University of Dundee with an evaluation methodology that measures participants wellbeing before, immediately at the end of the project and a year later.
Work with Us
Change Minds is like a family in which all those who are part of the project, archivists, staff, and volunteers have the opportunity to learn from each other and take part in creative sessions led by professional facilitators. If you are interested in running your own Change Minds Project, get in touch with the Change Minds Hub.
"I'd recommend [Change Minds] to people who are interested in history archives and that kind of research, as well as people who are interested in understanding mental wellness itself and historical context on that. It has been interesting looking at these themes being come out from people from very different backgrounds." (Change Minds Participant).